Pages

Saturday, April 5, 2014
Conference was so inspiring today. I so badly want to
get back to regular posts here.
Heavenly Father has blessed me so much, that I want to share
my inspired work today with you!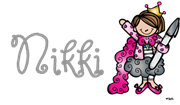 Thursday, April 3, 2014
It's that time again! I am so excited to sit down this weekend
with my family, to listen to the messages from conference :)
I LOVE this time of year. Springtime, and messages from the Lord.
I created some things for my little ones, and thought I would share them
Wishing you a peaceful and thoughtful weekend!