Please make sure you check out my other illustrating blogs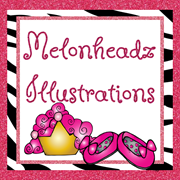 Melonheadz Illustrating:
animals, people, etc..
This is my main blog..
you can find ALL sorts of fun things here.

Melonheadz Friends:
This site has samples provided by my friends and followers.
There are some FABULOUS examples of what
they have been able to create using my scribbles.


AND...